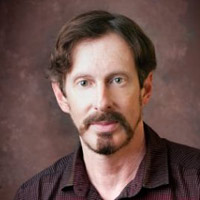 Some huge news in the Star Wars The Old Republic this week, there has been rumors about layoffs over at the austin office for SWTOR. The rumors say that there is a large amount of layoffs coming to the austin office.
These were purely just rumors but then Rich Vogel the executive producer of Star Wars The Old Republic is no longer at the company which starts to make the rumors seem a lot more factual than before. No one has been announced as a replacement as yet, but there might be someone round the corner looking for the role.
Along with this news is the news that bioware are looking at some way to make free to play work, or they are looking at how it would work and if it is possible with SWTOR. The problem with free to play is that you need to entice people in and then make them support continual development by purchasing in game items.
I really do hope that Star Wars The Old Republic will not just disappear (I am sure this will not happen), but with free to play it always feels like defeat, I am not sure why as one of the most successful games is League of Legends which has always been free to play. I feel the difference is that, wanting premium members and then realizing it is not going to work so going to free to play is a lot different than starting off with a free to play model.
I wish all the best to the employees if they are being laid off and hopefully we will see a change in direction for SWTOR that can entice people back into the game and keep the game going strong.
Check out this article from Gamasutra if you want to know more: http://www.gamasutra.com/view/news/174300/SWTORs_executive_producer_leaves_BioWare_amid_layoff_reports.php.
Leave your comments below on what you think Bioware should do about SWTOR.
Have fun and keep on gaming!