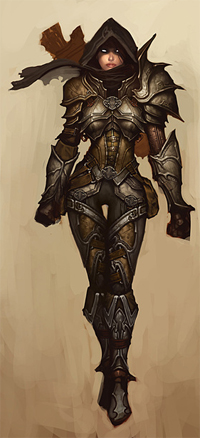 One of the great things about gaming in 2012 is the inclusion of some great data for players online. If you are at work or unable to play games you can still check out some of friends and your own stats online. Great news for Diablo 3 players, you can now access these stats online using the hero profiles.
In the hero profiles you can view some of the following information:
Hero Info
Hero Gear/Armour
Hero Statistics
Hero Skills
General Info
Track Game Progress (Acts cleared, Bosses Killed etc..)
Play Time
Monsters Killed
Elites Killed
For the full list of updates and the article head on over to: http://us.battle.net/d3/en/blog/6821782/Character_Profiles_Now_Available-8_6_2012.
Diablo 3 has fallen off my list of games that I really enjoyed playing, but with the introduction of online statistics I might be tempted back in just to try and boost my stats. I might be a little bit dumb for wanting to just play a game to increase my online stats, but hey I enjoy progression.
Have you enjoyed playing Diablo 3? Have you been looking forward to the hero profiles online? Leave us a comment below.