Guild wars 2 has just announced Wintersday. The in game event will take place from the 14th of December until the 3rd of January. Get involved and have yourself a very merry wintersday!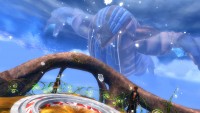 So what can we expect from Wintersday? Let's take a look below.
Wintersday Items
Inside the gem store will be a whole host of new items for you to enjoy. Check out some of the wintery clothes, weapon skins and more!
Wintersday Events
Winter Wonderland
The Winter Wonderland is a jumping puzzle, much like the vistas which you need to try and get to. Let us know how you get on in the comments below.
Snowball Mayhem
The snowball mayhem is basically a snowball fight. It will be player versus player and allow you to launch snowballs at each other. This in my opinion is a perfect event for winter time.
Bell Choir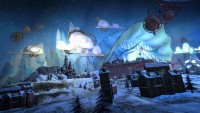 The bell choir is a musical event… to be honest I have no idea what this involves but I am sure it will be extremely merry so why not give it a go.
There will be various events throughout the Wintersday and each will be in a different place. "Tixx" has created some sort of toy for us to enjoy, what that is you will have to wait and see in game! Tixx will be stopping at the following places: 15th – The Grove, 16th – Divinity's Reach, 17th – Black Citadel, 18th – Hoelbrak, 19th – Rata Sum, 20th – Lion's Arch. There will also be the toypocalypse which hopefully is as amazing as it sounds.
For the full details then head on over to: https://www.guildwars2.com/en-gb/the-game/releases/december-2012/.