When you don't quite have the cash for an ultimate x10,000 insane DPI gaming mouse (like most of us) then finding a cheap gaming mouse can actually be more difficult than just buying the latest and greatest mouse. Don't worry though, TeamOverpowered is here to help you get the best mouse possible.
When buying a cheap gaming mouse the main difference is the customization a more expensive mouse might offer you, for example the DPI. If you take a look at a mouse like the cyborg rat 9
it has a DPI range from 2500 to 6400, where as the logitech g400s
ranges from 400 to 4000 DPI.
What DPI do I need?
This is a question which gets asked a lot and to be honest there is a rough guide for DPI, but it does come down to personal preference. If you are an FPS gamer then in general you will need a higher DPI than if you are an RTS gamer. If you are an FPS gamer then a DPI of anything higher than 3,000 will suffice. For RTS and MMORPG games you would need less DPI as you want to try and achieve maximum control over maximum reflex.
Is a Wireless or Wired mouse preferred?
This is a preference thing, but personally we prefer to use a wired gaming mouse. The main reason behind using wired instead of wireless is that if the batteries run out, you have to replace them during a game, or even worse the mouse doesn't use standard batteries and you have to sit it inside it's cradle for a while before you can continue to play.
Should I pay over $100 for a mouse?
Well, you can pay whatever you like but in our opinion you don't have to spend mega bucks to get a decent gaming mouse. You can definitely get a good gaming mouse for under $100. Our check list for a good mouse is the following.
– 2000 DPI minimum.
– On the fly DPI switching.
– Preferred Wired.
– Under $60.
– Well known reliable brand.
Ok, give me the options!
Here is the cheap gaming mouse list we recommend, we have ordered them from best to worst, although we do recommend all of them.
Logitech G400s Optical Gaming Mouse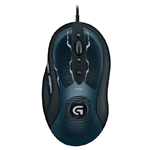 For the cost this is an absolute beast of a mouse, it is smooth, lasts a long time and feels great in your hand. It also fits left or right handed gamers, has a great DPI range from 400 to 4000 and has 8 programmable buttons. Click here
to get hold of our highest rated mouse.
Razer Abyssus Optical PC Gaming Mouse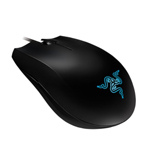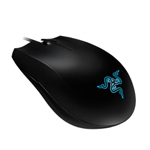 Razer is a well known brand and they do offer great mice, the only reason this mouse is not higher than the logitech is that in our experience most Razer mice have a higher performance but the reliability does not last quite as long as logitech mice. Even though the longevity of the Razer mouse is not quite as long it's still a great mouse and definitely worth getting hold of if you have a good history of Razer mice. You can get this gaming mouse
from Amazon for the best price.
The ROCCAT Lua Tri-Button Gaming Mouse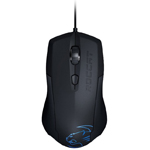 This is an amazing mouse for the money, the reason this is on the list is partly because of just how cheap it is for a gaming mouse. It is such a low cost gaming mouse that you could easily afford this and a gaming mouse mat with it. It has an adjustable 250 to 2000 DPI, which just scrapes into our requirement, but this is plenty for most gamers. If you want to save the most money possible and still get a great mouse then this is the one TeamOverpowered recommends. Click here
to get hold of a ROCCAT Lua.
I don't like any of the mice suggested!
If you don't like any of the mice suggested then don't panic, we have a great check list to check against and you can always use the amazon search
to find a cheap gaming mouse. Good luck in your search for a great mouse and remember if you have any experience with any of the mice listed, leave a comment below.