The iconic purple logo of twitch.tv has been transformed into some awesome gaming hoodies. These twitch hoodies and t-shirts look awesome. If your a fan of HODOR then i'm sure you will love these.
Currently there is three t shirts to pick from.
Twitch.tv Purple T Shirt for Men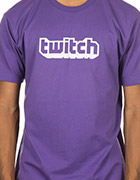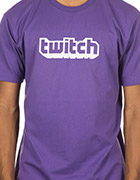 The male purple t shirt has the twitch logo on it and is purple or white. It is comfortable and comes in small up to 3XL. When you go to the checkout process be sure to select which colour you want from the colour menu, you can select the purple or white square, personally i'm loving the purple.
If you have ever wanted an excuse to wear people then this is it!
Twitch.tv Purple T Shirt for Women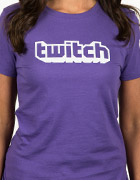 This is the same t shirt as above but for women, most t-shirts generally look better on women and the twitch.tv ones are no exception. Check out the image and click it if you would like to take a closer look at this t shirt.
Ladies love twitch, it's a fact.
Twitch.tv Black Hoodie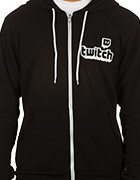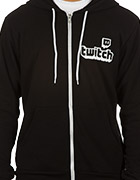 I am going to get this hoodie at some point, it's awesome and I loooooove twitch (especially the twitch chat). The Twitch hoodie only comes in black and comes in sizes from small to 2XL.
The hoodie is made from 60% cotton and 40% polyester construction it also has a soft and fuzzy interior along with white zipper front and neck pull-ties.
To check out all of the twitch.tv hoodies that Jinx has to offer a click here.