On the 24th of February we saw a new blog posts Q and A from Georg Zoeller regarding SWTOR game update 1.2.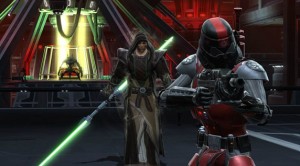 They answered lots of questions from the community, one of the interesting ones was the mention of a looking for group tool, no details were given about the tool itself, but there was a promise of releasing more information about it closer to release.
It looks like there will not be new ships available any time soon, the questions asked if we would be able to steal or acquire new ships for our characters. Because of the way they are attached to triggers and quests mean it is very unlikely they will be able to provide that option. Georg did however say that they definitely want to look at customization of your ship which would be great.
Quick Summary of Up and Coming Features
LFG Tool At Some Point
End Game Crafting For All
New Emotes (Potentially Awarded for Legacy etc…)
Travelling Tweaks (Increased Speed)
This was an interesting reply.
Damion Schubert: We love mini-games, especially the ones that speak to the heritage of KOTOR. When would something like pazaak make its way to you? Hard to say – it's not on our immediate horizon, and we'd most likely do it at a point where we want to make a large splash.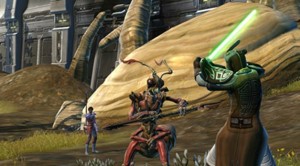 A big splash? This is most likely referring to an expansion pack which would make sense. A new expansion pack with new raids, professions, pvp and mini games would definitely be a big splash!
Got any features you would like to see implemented into SWTOR? Leave your comments below for all to discuss.
Have fun gaming, enjoy the journey to max level and destroying some of the opposite faction!