What is animal crossing?
Animal Crossing: New Horizons is the new animal crossing game being released by Nintendo. It has been 8 years since New Leaf was released on the 3DS, so as you can imagine, animal crossing fans are particularly hyped for this new game.
Animal Crossing is a simulation game that has a lot of social interaction with other non player characters. You can build relationships and earn rewards for your actions.
When can I play it?
The release date for Animal Crossing New Horizons is the 20th of March 2020. So make sure you have the game pre-loaded and ready to go before that date!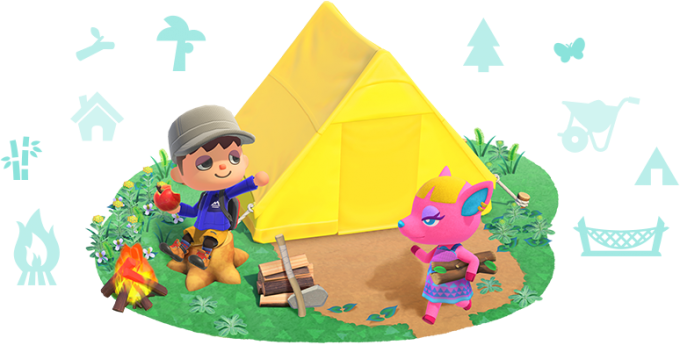 What can you do in Animal Crossing?
Most of the things you loved in New Leaf are returning to New Horizons, along with some additional functionality. So what can do you in animal crossing new horizons?
You can catch fish. Go out to a river or lake and get our your trusty rod! Start fishing to add some awesome fish to your collection.
Insects! Once you have your net you can go out and start collecting insects. Be careful not to scare them away though as they can be quite shy! Keep getting all of those insects to build the best insect collection ever!
The Museum. Like other animal crossing games you can take your collections and give them to the museum. This will help fill up the museum and give you the opportunity to look over everything you have collected.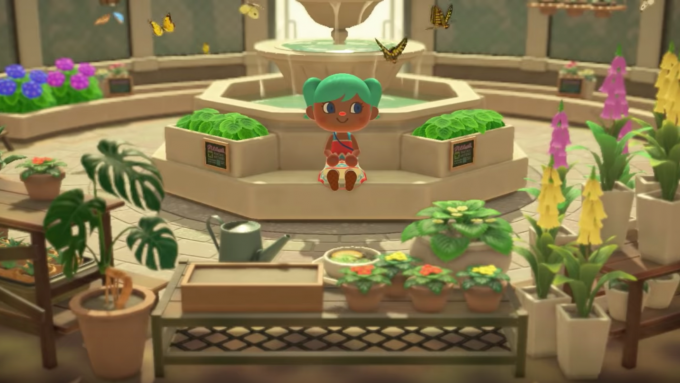 Greenery, furniture and decorative items, oh my! The best part of Animal Crossing for most people is collecting items that they can put in their own homes. The joy of creating your own cute little place is very alluring. In New Horizons you can get loads of items, including glasses, greenery and even flowers!
Along with all the other stuff I have mention (and a load of stuff I haven't mentioned) you can also collect fruit from trees! Mmm delicious.
So what's new in Animal Crossing: New Horizons?
The new game play in Animal Crossing looks pretty exciting. In particular the biggest thing to excite Animal Crossing fans is the ability to Terra form your island.
Terra forming in Animal Crossing, allows you to have three levels of height in terms of land and cut through rivers and paths through the island. It looks incredible! Check out this video from Nintendo for more information on that.
You can also expect a whole load of new items for you to collect and display in your house and even outside your house! Like the campfire or log seats.
Another new addition is the Nook Phone, which helps you manage your day to day activities. One example is you can use your Nook Phone to check out your catalog and patterns!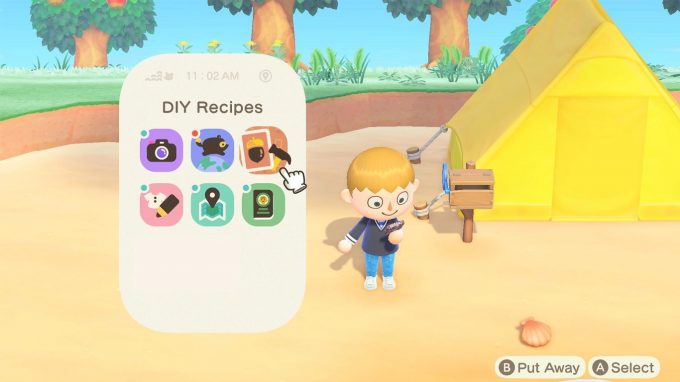 The animals in Animal Crossing New Horizons also look to be more intelligent. The AI in has been improved and allows for better interactions with all the islands inhabitants.
How does multiplayer work in Animal Crossing: New Horizons?
Animal Crossing lets players to visit your island, allowing you to enjoy the fun together! There are separate permissions you can set for players, so they can either look around or they can even help to gather resources for you!
On the switch you can have up to 8 family members on the same island, but you cannot transfer your data to and from switch devices. Which is a little unfortunate for owners of a switch and a switch lite. It would be awesome if you could play on your switch lite and then instantly pickup the game on the switch too.
Don't forget!
Finally, don't forget to get yourself an SD card if you need more space for Animal Crossing. You can also pre load the game directly onto your Switch right now! Happy crossing and I hope you enjoy your life on the island.