Hey again, Lynqoid here, with an exciting update on the Overwatch 2 front. After a bit of a slip-up on the Nintendo Switch eShop's news channel, Blizzard has confirmed what we've all been buzzing about: Mauga is coming to Overwatch 2. The official reveal at BlizzCon 2023 wasn't just a mere confirmation; it was a spectacle showcasing the might of Overwatch's first Samoan hero.
A Hero Reveal That Packs a Punch
The character overview trailer dropped during BlizzCon 2023 gave us a glimpse into Mauga's heavy assault capabilities. With his two trusty chain guns, affectionately dubbed Gunny and Cha Cha, Mauga is set to deliver a barrage of pain to anyone who dares cross his path. His Overrun ability isn't just for show – it's a testament to his overwhelming power, allowing him to bulldoze through the opposition with the ferocity of a tropical storm.
More Than Just a New Face
Mauga's introduction is more than just the addition of a new tank hero; it's a cultural milestone for Overwatch, bringing the rich heritage of Samoa into the limelight. His presence adds depth and diversity to the game's already colorful cast, and I'm all for it.
A Glimpse into Overwatch 2's Future
Blizzard didn't stop at Mauga. They've teased us with the promise of new heroes joining the fray in the coming year. Venture, a new damage hero, is set to make a debut in Season 10, while a support hero known only as Space Ranger is anticipated to arrive in Season 12. It's clear that the Overwatch team is doubling down on keeping the game fresh and exciting.
Game Modes, Maps, and Competitive Overhauls
But wait, there's more! Alongside these character reveals, Blizzard unveiled 'Clash,' a new core PvP game mode that's sure to shake things up. They're also breathing new life into the beloved Hanamura map, reimagined as Hanaoka, set to drop in 2024. And for the competitive among us, a revamped competitive system with new rewards is on the horizon, launching in early 2024.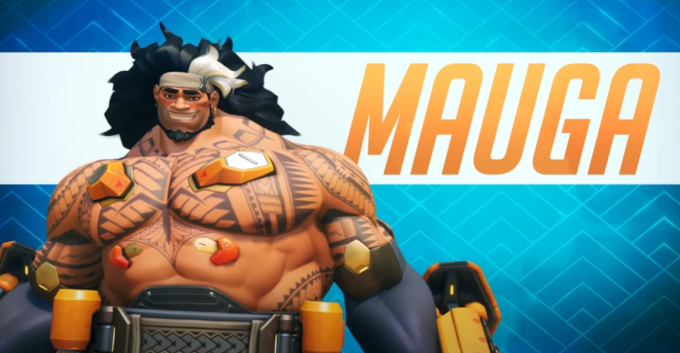 The Accidental Leak Turned Hype Train
Thanks to a little oopsie from the eShop, the hype train left the station a bit early, but Blizzard turned that leak into a full-blown reveal, confirming that Mauga, our new tank hero, will officially join the Overwatch 2 roster in Season 8 on December 5. But if you can't wait that long, you're in luck – Mauga was available for a sneak peek trial over the weekend.
Final Thoughts
With Mauga's arrival, Overwatch 2 is set to deliver an even richer gaming experience. His addition is a testament to Blizzard's commitment to diversity and expanding the Overwatch universe in exciting new directions. So, mark your calendars for December 5th, and get ready to welcome Mauga to the battlefield.
As always, for the most comprehensive details, keep your eyes peeled on official Blizzard announcements or trusted news outlets like Polygon and Reddit. And remember, whether you're in it for the lore or the competitive edge, Overwatch 2 is shaping up to be a game that keeps on giving.
Until next time, this is Lynqoid signing off. Stay tuned to TeamOverpowered.com for the latest in gaming news and insights. Happy gaming, and see you on the battlefield!