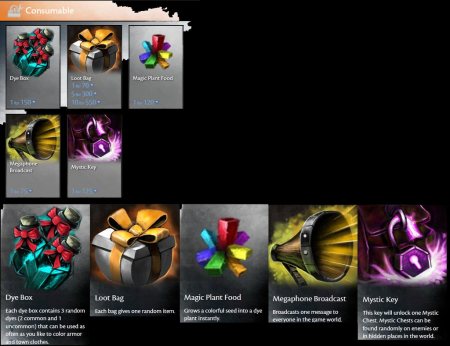 So we got one of our first big leaks from the Guild Wars 2 beta on the 22nd of March from Hunters insight. For the full article then check out the link at the bottom for the full details.
Here are some of the images that were leaked from the Guild Wars 2 beta.
These are some miscellaneous items which you can buy, they might not be highly desired, but they do look fun!
These will be the more likely items that people will buy, they give you great boosts to get back into the game!
Here is a quick list of the boosts in the screenshot
Experience boost
Crafting boost
Karma boost
Magic find boost (Increase your chance to get rare items by 10% for one hour)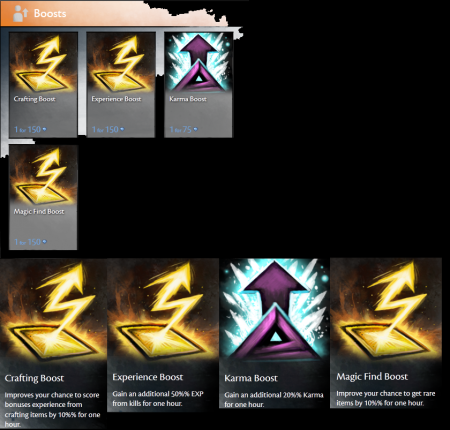 The one I like the look of most is the Magic Find boost, you could get this when you are planning on going on a raid, dungeon or just a huge farming run to increase your gold per hour!
You can also get some random ones like the Loot Bag or Magic Plant food, these look really fun and great for players!
Keep subscribed and tuned to Team OP, we will let you know as soon as we hear or recieve and leaks from Guild Wars 2 and other future games.
For the full article then check out: http://huntersinsight.com/2012/03/22/and-the-cash-shop-gets-leaked/