A round up of the April fools we saw from various gaming websites. Check them out below.
Blizzard April Fools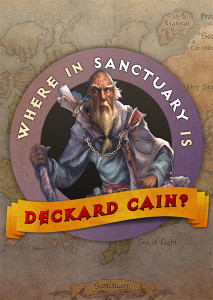 Blizzard Kidzz
"The most epic learning experiences… ever!
Blizzard Entertainment is proud to announce a new line of videogames set to capture the imagination of a whole new generation of gamers. Designed for a young audience, Blizzard Kidzz™ games strive to present children with not just the most epic, but also the most educational gaming experiences… ever."
Announcing StarCraft®: Supply Depot™
It is a dark time for the galaxy. The alien forces of the voracious zerg and the ancient and enigmatic protoss have threatened the terrans for years.
Pushed to their limits, the beleaguered terrans plan a last-ditch attempt to save their people from extinction. They enter deep development on the most important research project of their time, one that will elevate warfare forever.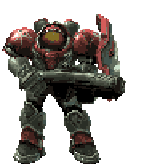 New Zergotchi Authenticator
Say goodbye to your dusty old Battle.net Authenticator and hello to its new incarnation: the Zergotchi! Gone are the days when all you had to do was type in a boring six- or eight-digit code to log in to Battle.net or World of Warcraft. Blizzard Entertainment's newest authentication system takes the next step in both Virtual Pet and Authenticator technology to provide you with the login experience of your life!
League Of Legends April Fools
League of Legends 3D

SWTOR April Fools
Live The Ship Droid Experience
"Cruising around the galaxy in your own personal starship is an important aspect of Star Wars™: The Old Republic™. The player's starship is like a home, and the player's companions are like a family. No one knows this better than the dedicated Ship Droids who maintain the vessels: C2-N2 for Republic characters and 2V-R8 for Imperial characters."
Check out the full article here: http://www.swtor.com/news/news-article/20120401
The quality of april fools jokes have been great this year. I think Blizzard always struggle to out do themselves, but manage to create some great jokes every year.
League of Legends personally was the winner on this, their 3D Video was awesome and had me laughing all the way through it. Great stuff Riot Games!
The SWTOR April Fools is an amazing article with a lot of content, you need to read the whole thing to really appreciate it, but it is a great April fools.
I hope you enjoyed this article, if you found any more April fools jokes then  send us the link below, or send us an email and we can add them to this article. I think April fools is one of the best times in gaming, people forget all the issues around release dates and balance etc… and just enjoy the community of gaming and have fun. It is great to have a break and just laugh with the developers.
Have fun guys and keep gaming!