PC Gamer have kindly brought to us some great footage of Guild Wars 2. The footage is even 45 minutes long!

If you want to check out the video then here is the link: http://www.pcgamer.com/2012/04/02/watch-an-hour-of-guild-wars-2-dungeon-footage-plus-commentary/
Team Overpowered will be bring you almost the whole beta perspective from a Witch Doctors point of view. Full video with a Monk team mate, see how a duo team battle their way through the demons, skeletons and other nasties from the depths of hell.
We have a lot of video content coming so stay tuned.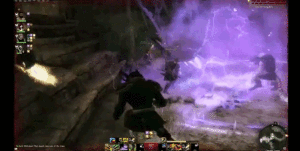 Diablo 3 is set to be released on the 15th of may, the game is highly polished, extremely robust and performing well during the stress tests. There is some downtime but that is to be expected, everyone is playing on the same server at the same time, it is going to get crazy.
If you are wanting to know more about diablo 3 then checkout our diablo 3 pages.
What class will you play? Leave your comments below for everyone to discuss.