Great news people! Another Guild Wars 2 event is down in the calendar and we know about it!
The next Guild Wars 2 beta weekend will be on the 8th of June until the 10th of June. I absolutely loved the previous beta weekend (and unfortunately missed out on the mid week, one day event).
I will be bringing you some great videos and more combat casts for you to feast upon!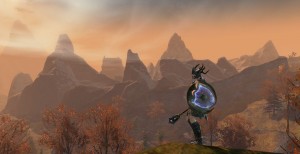 Another great addition to this beta event is that all of our previous characters will be carried over to the new event. This will allow everyone to get back into the action quicker and hopefully test some of the higher level content. A couple of specific areas that arena net have been looking at are: "party movement into overflow servers, chat functionality, key bindings, server stability, performance, and many more".
I knew some people had a hard time with latency or FPS during the beta, personally I found it fine though, but it will be good news if the speed and latency are improved for those people who did suffer from it.
You can still pre purchase Guild Wars 2 to get into the beta event, so head on over to GuildWars2.com to grab he game (if you want to of course)!

For people who managed to get above level 35 then you can try the "Ascalonian Catacombs" dungeon! Unfortunately I am not level 35 so unless I get some serious time at my computer on the 8th of June I a may not be able to give you any footage of the Catacombs. Stay tuned though, you never know what can happen.
To read the full post then check out this link: http://www.arena.net/blog/announcing-the-next-guild-wars-2-beta-weekend.
What is the one thing you are looking forward to the most in Guild Wars 2? The move away from the Trinity? Fast paced combat? Or something else? Let us know in the comments below, or if you would prefer start a discussion over on our gaming forums.