A little while ago the Sims 4 introduced glass roofs, allowing us to create some pretty cool Green Houses! In this build guide I am going to show you a basic green house build for the Sims 4. You can then decorate it full of extras making it look very nice!
The Greenhouse Components
The items used in the greenhouse build are kept simple so that you can create the basic structure and work around it. One thing to note, if your house is on the same lot has a foundation, your greenhouse will also have a foundation.
Here is cheat sheet of all the items, which can be found by using the search at the top left of the items panel.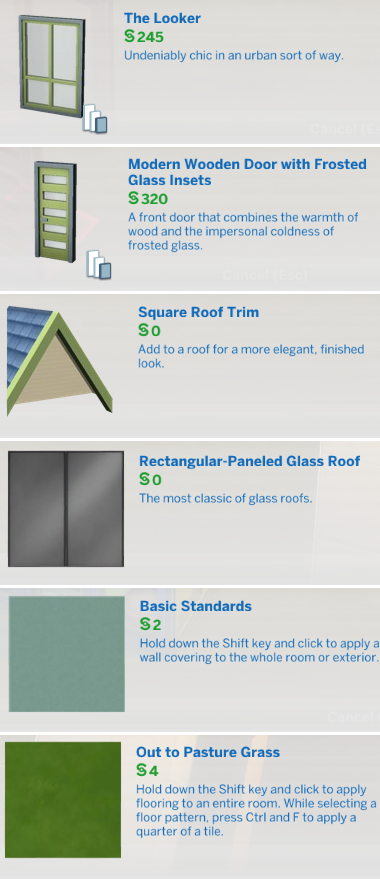 Building The Greenhouse Walls
In the example build I have a 4 x 6 room with the shortest walls. The wall height is dictated by the height of your house, so you may be forced to make it taller.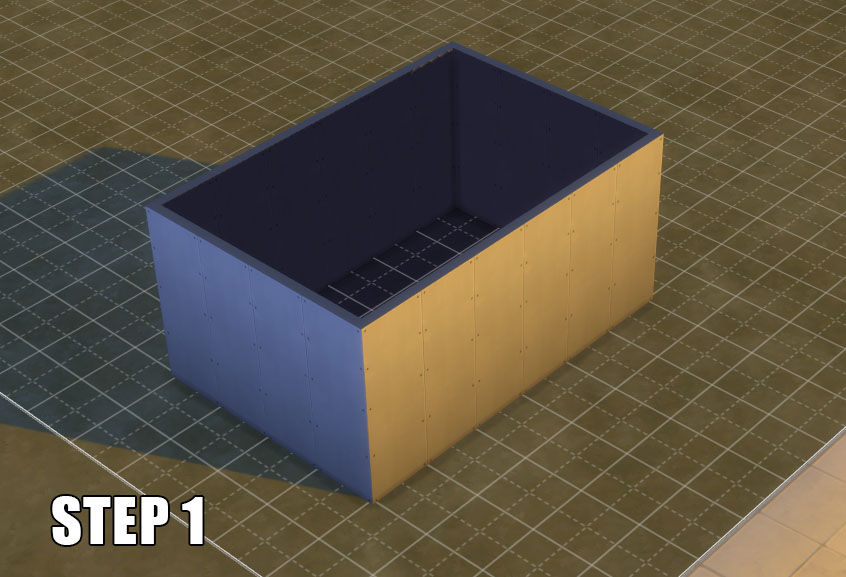 The next step is to add windows to the two long walls and one of the short walls. Add The Looker window to those walls so that the majority of the walls now appear to be glass.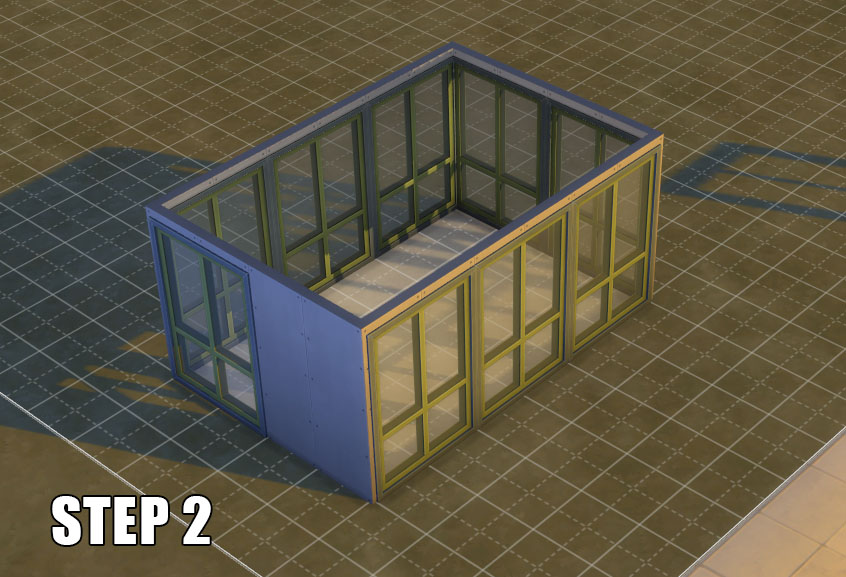 On the remaining wall add one of The Looker windows, a Modern Wooden Door with Frosted Glass Inserts next to it. Finally add a Let There Be Light window in the remaining space. If you have any trouble following this order then watching the video will help.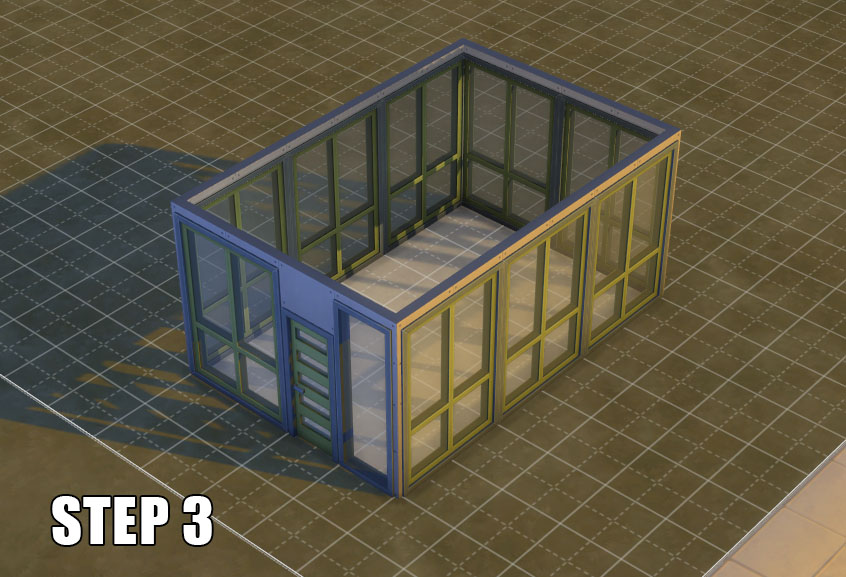 The Greenhouse Roof!
Next add a gabled roof with the peak of the roof going along the 6 square length. Then move in the overhang and lower the peak of the roof so that it is as flat as possible. Add the Square roof trim and make it green. Finally add the Rectangular-Paneled Glass Roof texture to the roof and you have your basic greenhouse. Almost ready for your Sim to get planting!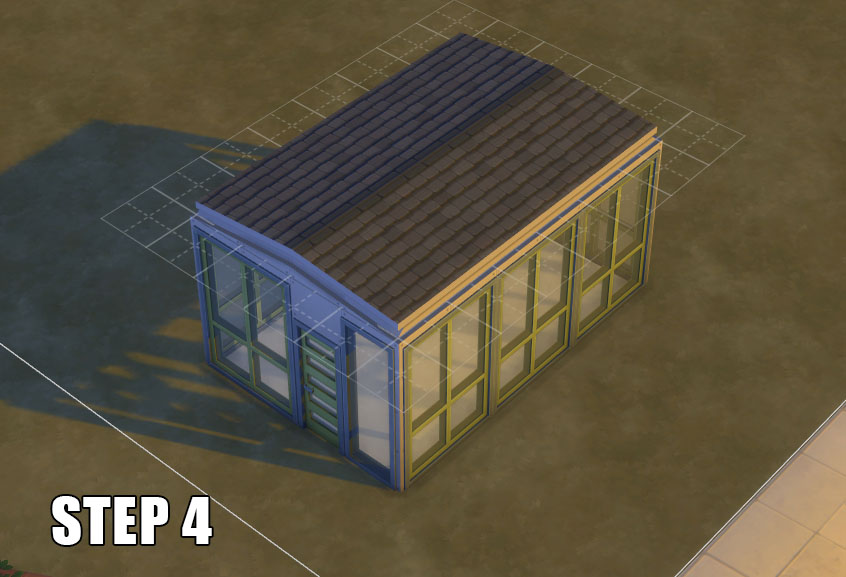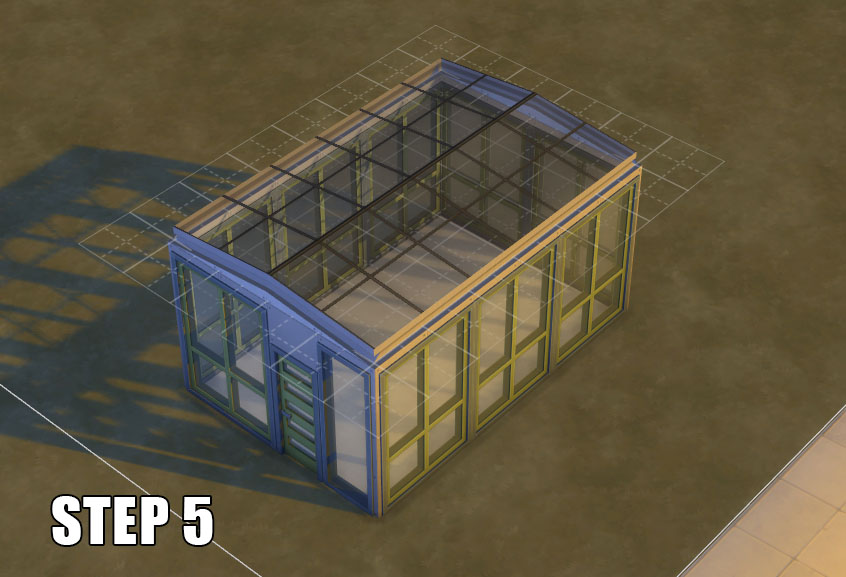 The Final Touches
The final touches to add is the grass floor inside all of the greenhouse. Add the Standards Basic on the inside and outside of the greenhouse walls. Then you are set to finish off the details as you wish! Of course I recommend adding planter boxes and the small planter tubs as seen in the picture. Some other things I would consider adding is maybe some fencing around the edges and some plants or trees to make it feel like it's part of the lot and not just a square blob randomly dropped next to your house.
Good luck with your Sims 4 builds, any questions ask them below!